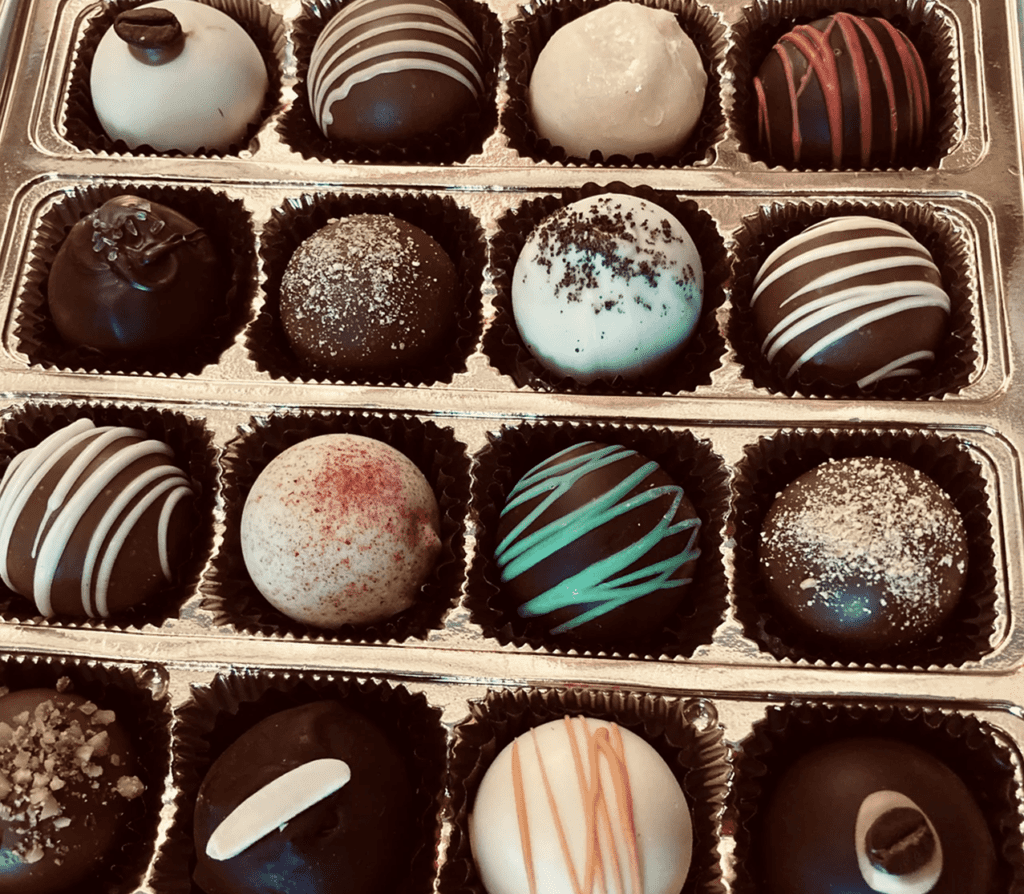 Mostly Chocolates has a rich and delicious history!
Founded in 1982, the goal of our store has always been to create delightful, artisan, hand-crafted chocolates right here in Rapid City, South Dakota, in the foothills of the beautiful Black Hills. Today we are one of the most beloved stores and artisan craft kitchens in Western South Dakota. We have also expanded to include Dark Canyon Coffee including our own special blend and also make gift baskets for all occasions. 
While we ship chocolates all over the United States, our greatest customer base is the local Black Hills community. They know us and our reputation for producing fantastic, superior chocolates.
Tourists also like to stop by and many become long-distance customers.
We appreciate all our fantastic patrons and continue to work hard to provide them with delectable confections!